Simplify Your Desktop. More Efficient and Motivated
at Work with iTop Easy Desktop.
No more headaches, no more messy desktops, and no more hours spent searching for files. iTop Easy Desktop allows you to take control of your Windows desktop items flexibly and get things back to order readily. Easily declutter and organize your desktop to improve your efficiency and productivity.
Declutter Desktop for a Productive Workspace
Documents, folders, pictures and apps... Everything is on your desktop. A cluttered desktop can be overwhelming and make finding the files you need challenging. Organizing your Windows desktop is a lot easier with the 100% free desktop organizer - iTop Easy Desktop. Time is money. Save both.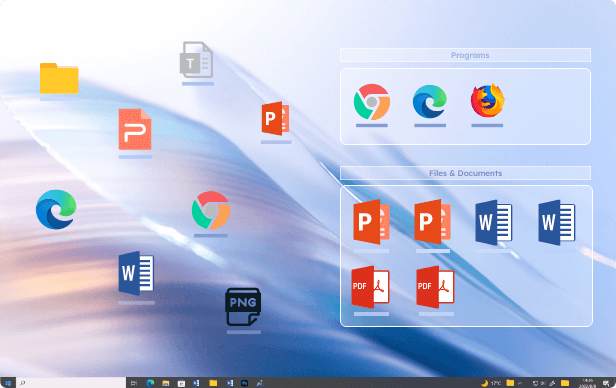 Get Quick and Convenient Access to Files
Either a computer or a brain that is overloaded with information cannot function properly. In a scientific way, iTop Easy Desktop helps classify information, quickly find and open files, and quickly access certain software and files. Take the first step right now to simplify your digital life.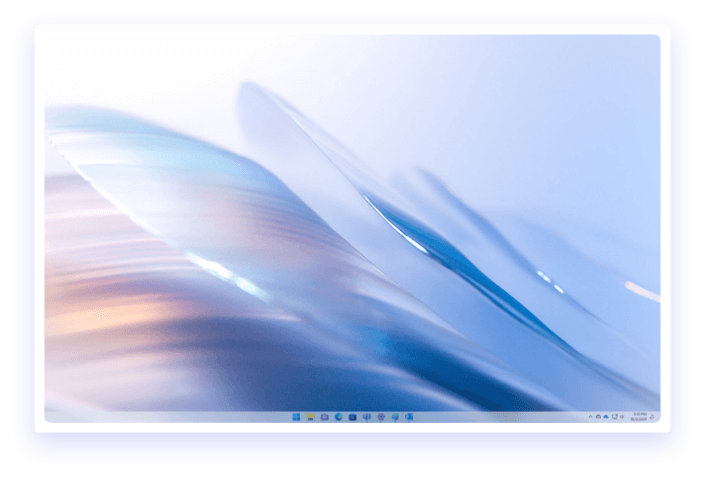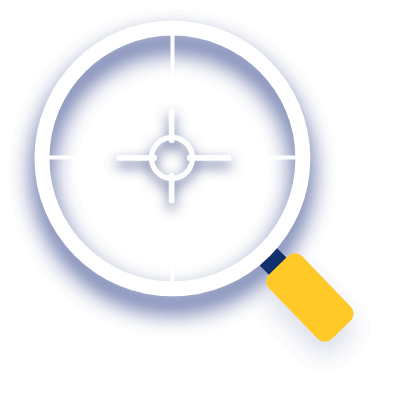 Quickly Hide Everything with One Click
If you just want to hide the clutter of icons and files on your Windows desktop temporarily, as you need to share your screen during a zoom meeting, you can easily hide them all with a simple double-click of the desktop. Your Windows will look clean and good.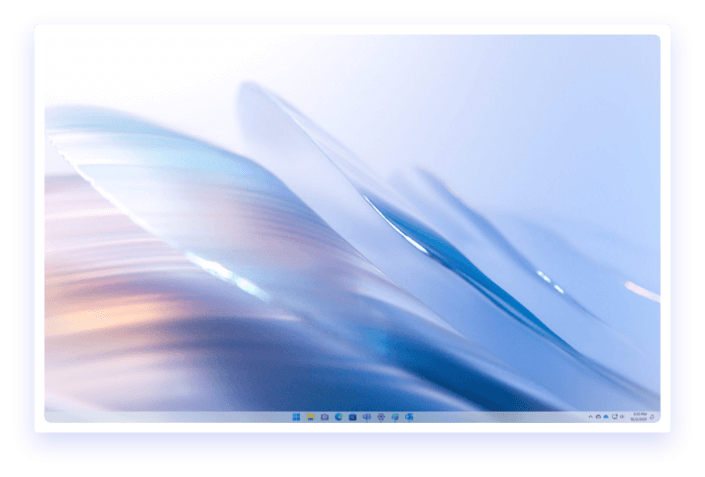 Why iTop Easy Desktop is Necessary?
Take seconds to organize your desktop. Create a better and more enjoyable digital workspace.
Reliable

Organize Desktop Files with Boxes

Software, documents, pictures, shortcut icons, compressed packages, unnamed files, documents just edited, files accepted at random... You can finally say goodbye to a cluttered desktop. iTop Easy Desktop helps you organize all these desktop items by grouping them into desk boxes of different categories. It automatically creates multiple boxes as small workspaces for your icons on the desktop for easy organization. Alternatively, you can do it manually.
Secure

Create a folder portal on Desktop

iTop Easy Desktop provides direct access to any folder on your computer using the folder portal. It's like a mini File Explorer. For example, it places the entire directory of a folder on the desktop. Unlike regular customized boxes, you can open a certain folder on the desktop and directly access the files in that folder. It prevents the desktop from becoming cluttered with files, and gives a window directly linked to the hard drive.
Fast

Quickly Hide, Search and Locate Files

Do you want to hide desktop icons for privacy purposes? Double-click on a blank space. All the icons disappear. To Unhide them all, double-click on any empty space on the desktop again. Moreover, for the sake of convenience, you can use the hotkeys to find files much faster than Windows Search on your computer anytime, anywhere. You can quickly access desktop icons and files via hotkeys, without switching to the desktop.
Smart

Personalize Desktop in Your Style

Change background colors and control the transparency of the desk boxes you created using personalization settings. In addition, you can create an automatic classification rule on your own and customize text font and tags as well. Your recent desktop displays will also be saved automatically.
Explore More Features You May Like
Setup Hotkeys

Discover New Files

Auto Align Layouts

Auto Save Layouts
Ready to Start a New Journey?
How to Use iTop Easy Desktop?
A clean and neat desktop will make you comfortable as well as boost productivity. So how to organize a desktop for Windows to bring order and efficiency?
Free download and install iTop Easy Desktop. Installation is quick and smooth.
Put your icons, files, and folders in different groups via desk boxes.
Edit configuration settings. Save your desktop displays.

iTop Easy Desktop Free
Auto Organize Desktop, Manage Time, Bring Productivity.